Hey there, it's JR. You may hear me mornings on the Morning Ride with Roberta. I'm also the Program Director, Music Director, In house mechanic. Whatever needs to happen, I do my best to get it done. One thing I want to get done, is get YOU on the air. Here's the deal, I'm looking for people to send me a voice recording. I have the script down below. You can do it right from your phone. If you have an iPhone, it looks like this: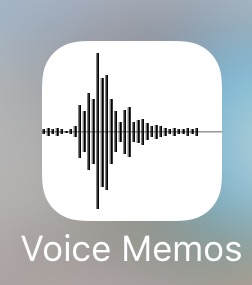 Here's the script I'm asking you to read
"I'm _______________ From ______________ and I'm a Red Dirt Rebel"
Here's me doing it:
Super easy right? Your voice will be on next to the artists you love that play right here.
Then just email it to me at Jr@cbpradio.com
And then keep listening to hear yourself on the Red Dirt Rebel!