He may be "Red Headed"  but he's not a stranger to the Lubbock Music scene. For the past 10+ years Danny Cadra ( In case you don't know, its pronounced Saw-dra).  Danny says he's been paying the bills with gigs at local restaurants and clubs all across the miles and miles of Texas.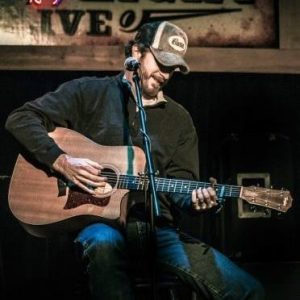 Music is his full time profession and his passion.
 "I mean, that's living the dream if you ask me" said Danny. 
His last "day job" was in the oil fields, but that was years ago.
"I've had all kinds of jobs in my life ranging from oil field work, helicopter refurbishing, welding, carpentry, and a mobile wash business I have on the side now that I did full time for several years."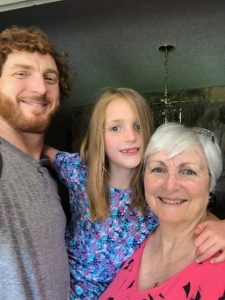 The love of his life is just six years old.  Daughter Molly is starting the first grade this year at All Saints. And she is the inspiration for some of his original music .
"West Texas panhandle girl was written the day before molly was born and although little parts of that song here and there are fictitious the very last part is about her." 
Being Molly's role model may be even more challenging than getting up on stage for Dad. But both are very important aspects of his life.
"It means that much more to know my little girl gets to see that because I want her to seek a profession that makes her and others happy."  
The other lady in the picture (literally)  is Yvonne, Danny's mother.
"I love my mom. She's probably the hardest working and giving person I've ever known and has always, along with my dad who died almost 3 years ago, 100% supported my musical ambitions.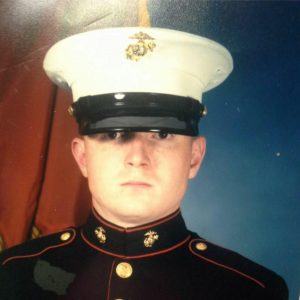 Danny Cadra found his calling as a vocalist while serving in the Marine Corps. 
"I was in the corps from '99-'04 and was an airframes/hydraulic mechanic in CH-53D helicopters in Kaneohe Bay, Hawaii for 3 1/2 years before auditioning and making the Marine Forces Pacific band as a trumpet player.  It was in the Marine band when I was ordered to sing for one of my collateral duties and I bought my first and only guitar in 2003 and haven't put it down since."
After an honorable discharge in 2004 and attending South Plains College for commercial music, Danny toured the mid-west with a country band, living  and performing out of Nashville. He moved to Lubbock in 2009 to begin writing his own songs. 
"The Leaving you Love" is in the rotation on the Red Dirt Rebel 105.7 
Others include ; West Texas Panhandle Girl, When You Throw It Down, Heartburn, She's My Drop of Rain, and Never Got The best Of me. 
Danny is still writing and working toward more recording sessions in the future. 
Dave Walker