We're so excited to be back at Buffalo Springs Lake for SPRING FLING 2019! Brought to you by Camping World, Coors Light, and Pollard Friendly Ford!
JR and Dan will be broadcasting live, The Morning Ride, all week from The Tailgate Express tent in Campsite A! And Landon King will be doing his show all week live from the lake too. There's always something fun going on. Come out, have  a drink with us at Campsite A!  Check out the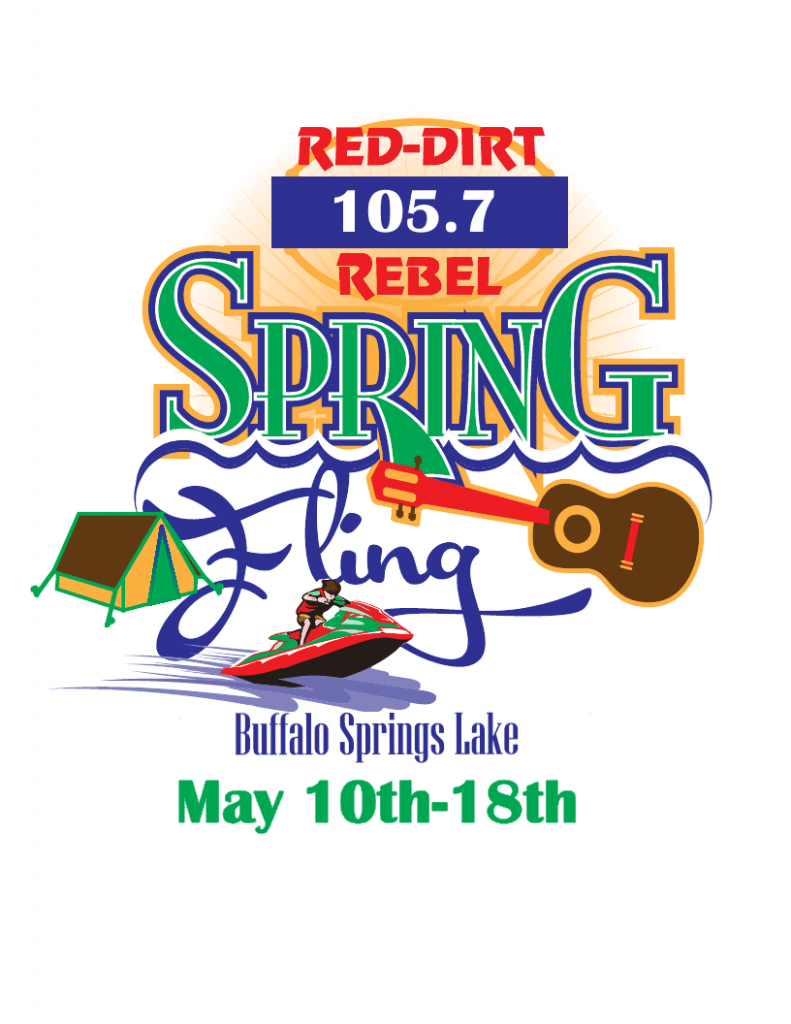 schedule:
Music:
Wednesday, May 15 – Dan Patterson – Campsite A, 7p-8p
Thursday, May 16 – Mike Pritchard – Campsite A 7p-8p
Friday, May 17 – Hangout by the Freedom Firewood Campfire!
Saturday, May 18 – Mystery Stain at THE MARINA – Spring Fling Closing Party
Food:
served  the following night's at 6:00p
***Please note that we will provide the main dish – we ask everyone else to just bring a side or dessert to share – just like last year.
Wednesday, May 15 – Campsite A – Pork butt
Thursday, May 16 – Campsite A – Grilled Oysters provided by Oyster Bar 34th
***dinner served at 6:00 – first come first served – when we're out, we're out!
The 4th Annual Spring Fling – it's going to be epic!
Big thanks to our sponsors for helping us to make this happen! 
Camping World
Pollard Ford
Coors Light
Tailgate Express
RC Taylor Distributing
Buffalo Bay Marina
LBK Lawns
Deep Eddy Vodka
Bloody Revolution Bloody Mary Mixes
Freedom Firewood
Wild West Harley-Davidson
4Bar K
Hank's Chicken
Lone Star Oyster Bar on 34th
And  Dave's Custom Carts