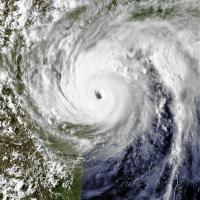 Red Dirt Rebel Relief for Hurricane/Tropical Storm Harvey
Lubbock, Texas 08/28/2017 –Thousands of lives have been changed when Hurricane Harvey slammed into the Texas coastline over the past few days. Texans are famous for taking care of their own. So, in light of that, we are taking the lead for west Texas, in conjunction with the South Plains Food Bank by gathering supplies and donations from the Lubbock and Lubbock area businesses and residents, and personally transporting them to the area of need.
Items can be dropped off at the Red Dirt Rebel studios at 1500 Broadway, in the Wells Fargo building. The Lubbock area Chamber of Commerce is accepting those donations on the Red Dirt Rebel's behalf. Items can also be donated from 6-7p on 08/29/2017 at Cook's Garage at 114th and Highway 87, and at Nick's Sports Grill and Lounge at 2323 Mac Davis Ln this Thursday evening from 7-9p. In the event that a donation needs picked up outside of these hours, area residents and businesses are encouraged to email us for a pick-up and we will gladly do so. Email jr@walkerbc.com
Items in need:
Diapers
Baby Wipes
Toiletries
Feminine Hygiene Products
Non Perishable Food Items, including baby formula, bottled water
Clothing needed: Men's/Womens clothing New packs of underwear and socks
Pack n Plays
Ziplock bags
Insulated lunch bags and small coolers for medication and formula
Pet supplies: Dog food, dog crates, dog bowls, cat food etc.
Flip-Flops- All Sizes
Cash donations also accepted
Contact:
JR
Program Director
The Red Dirt Rebel
Walker Communications