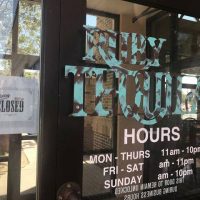 Although there is no physical proof as to why Ruby Tequilas has shut its doors, there is speculation of unpaid bills and unpaid employees.
KCBD says "On Thursday, the Amarillo locations were reported to be closed with a red tag from Atmos on the doors of the Soncy Road location, and the Georgia Street location was locked and not open for business."
It is unsure whether Ruby Tequilas will be reopening or permanently closed.
Responses are below.