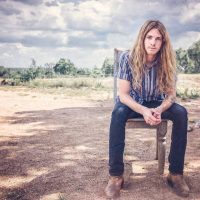 On July 7th, Austin Meade and band members were having lunch when their van got broken into and had many valuable's stolen. Below is his Facebook post the day it happened.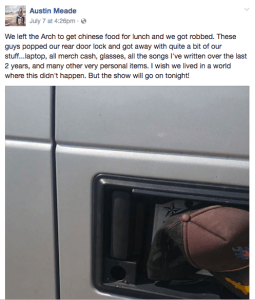 A few days later, there was a GoFundMe page made available online for people to donate to get some of their equipment replaced.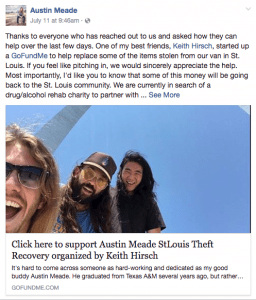 The band said in a Facebook post yesterday that they are humbled by the amount of money that has been raised and want to give back to the community in St. Louis. Here is their Facebook post from yesterday-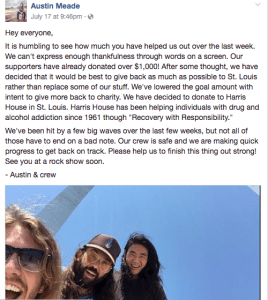 If you would like to donate, please go to https://www.gofundme.com/AustinMeadeSTLTheftRecovery.
See if Austin Meade is playing in a town near you!