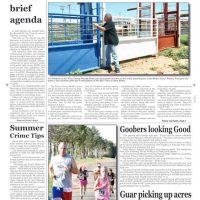 One of Brownfield's favorite traditions is back this weekend! The parade takes place at 4:00pm.
The Terry County Rodeo Arena will hold thousands of local fans as well as hundreds of cowboys and cowgirls!
The 84th Terry County Sheriff's Posse Dodge Rodeo will get underway Thursday, July 13 with the grand entrance at 8 p.m.
Entry is $8 per person at the gate.