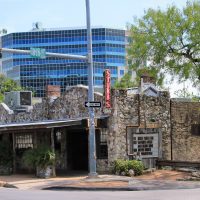 Years ago when C.B. Stubblefield opened up Stubbs B-B-Q in 1968 in Lubbock, he probably didn't see all of this happening many years later.
He moved his famously popular restaurant to Austin in 1986, and became a phenomenon when he appeared on David Letterman.
I'm sure when he started selling his BBQ sauce at the urging of his friends and fans, he never saw this coming either.
Stubb's, the renowned barbecue joint and live music venue, will soon change its name to resolve claims made in a trademark lawsuit filed nearly two years ago.