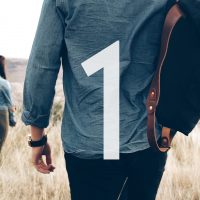 We have a sneak peek for you of Sam Riggs' newest video that his wife, Natalie, shot and directed. Below are quotes from the couple.
We have had the chance to see the full product and let me tell you, it's AMAZING! Living in West Texas, we know how absolutely beautiful this land can be and this video captures it all.
TONIGHT AT MIDNIGHT we will premier the Music Video on our Facebook page. Don't miss out!
From Sam Riggs:
"Every song has a story that it paints… and the story to this song might have been obvious, so we wanted to take the video in a direction that put a different spin on the song. A direction the viewer might not expect: It's a story about love, passion, heartache, and closure.
Working with Summit and Miranda, the actors, was amazing. I've known Summit for years, and they don't come any better than that dude. Miranda is just as great, and she and Summit are very much in love. They were perfect for the role.
Filming in West Texas was the ultimate adventure: Mountains and wide open landscape! I spend a lot of time backpacking out that way, and Summit and Miranda were troopers about marching all through the rocks and boulders. Climbing up cliffs and standing on the edge of sheer drop offs just to get the shot!
Working with Natalie was a pure pleasure. The vision she has matched with the exceptional ability to pull a story together on film with such beauty is second to none. She did the song much more than justice… she brought it to life."
From Natalie Riggs:
As a director, I go with my gut instinct and often follow the first video treatment I write for a song, because I don't want that organic vision to be clouded by what everyone else is doing or expecting. From the get-go we knew we didn't want to produce a video for Second Hand Smoke that everyone would expect, but still be able to hit you in the feels.
Fundamentally, I wanted to draw in Sam and I's shared appreciation for finding solace in nature – West Texas could not have been a more perfect backdrop for that. And when you're trying to pull off a story like we did, we couldn't fabricate the love between them; we wanted it to come off as real and honest to the viewer. Miranda and Summit had been together almost a year when we went to film and we couldn't have chosen a better couple. They were really fun to work with and open to anything we put in front of them — including climbing mountains and freezing water.
I am incredibly grateful to Sam for the opportunity to bring his song to life and trusting me with the vision.