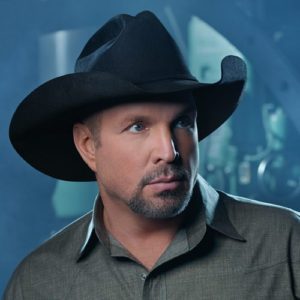 Double check ticket/order confirmation to ensure correct date and show time
Garth Brooks comes to Lubbock this week for his first West Texas performance in 20 years!
With multiple shows over a four-day period, fans are reminded to double check that their ticket order confirmation is consistent with the date and time of the concert they are attending.
Additionally, to ensure fans have an enjoyable concert experience, United Supermarkets Arena advises people attending the shows to review the following concert information carefully. Below are details pertaining to the Saturday evening performance.
DOORS OPEN: Doors are expected to open at 6:15 PM, but due to the nature of double headers, the could be late.
ENTRANCE: Fans are encouraged to enter at the EAST entrances of the United Supermarkets Arena.  Exit & re-entrance is not permitted during this event.
TICKETS: Fans are advised to pick up will call tickets in advance of the show date.
Will call tickets are available at the central Select-a-Seat box office located at the Lubbock Memorial Civic Center (1501 Mac Davis Lane) prior to your show's date. The Select-a-Seat box office is open from 10:00 AM to 6:00 PM Monday through Saturday.
Any tickets not picked up prior to show day will be available at the arena box office at the following times. The arena box office opens at 2pm Thursday & Friday, and 11:30am Saturday & Sunday. The box office will remain open until each performance begins.  A photo ID matching the purchaser name is required to pick up tickets.
PRINT AT HOME TICKET INFO: Print-at-home tickets received by e-mail must be printed to be scanned. The venue cannot ensure functionality of scanning print-at-home tickets from mobile devices.
PARKING: Carpooling is strongly encouraged. Parking is free and will be available on a first come, first serve basis. To view a map of suggested parking locations near United Supermarkets Arena, please visit the Garth Brooks Concert Parking Page.
TRAFFIC RESTRICTIONS: Please note that this is the second Saturday performance, and traffic could be exceptionally heavy as the first show ends and the second performance guests arrive. Please watch for pedestrians returning to their vehicles, and prepare for heavy traffic. Additionaly, please note that the lots west of the arena must be accessed from Texas Tech Parkway & Knoxville. There will be no access from Indiana Avenue.
ADA PARKING: Parking is available in the lots immediately west and north of the arena for fans holding ADA (American with Disabilities Act) parking hangtags or ADA license plates. For parking location and access directions, please visit the Garth Brooks ADA parking Page.
SHUTTLE BUS: Bus shuttle service is available from the park-and-ride lot located between 8th and 10th Streets west of Texas Tech Parkway. Bus service from the lot to the arena and back begins 2 hours before the concert begins. This location is noted on the Garth Brooks Concert Parking Page.
PICK UP & DROP OFF LOCATION: Uber, Lyft, and other rideshare drop off, pick up and waiting areas will be at the parking lot located at 10th & Joliet near the Rocky Johnson Softball Field. Riders may use the pedestrian bridge to cross the Marsha Sharp Freeway and access United Supermarkets Arena.  To view a map of this location, please visit the Garth Brooks Concert Parking Page.
BAG POLICY & SECURITY: All patrons and handbags are subject to visual inspection prior to admission to the arena. For speedier admission it is highly recommended that handbags not be brought to the concert. Large purses and backpacks will not be allowed, and all small bags will be inspected. Prohibited items must either be returned to the owner's vehicle or discarded; the arena will not provide a storage area for these items.
CAMERA POLICY: Professional style cameras and flash photography is not permitted. Video recording is strictly prohibited.
FOOD/BEVERAGE: Patrons are NOT allowed to bring outside food/beverage into United Supermarkets Arena.  Various food & beverage items, including a selection of beer, wine and mixed drinks will be available for purchase at concession stands. All patrons wishing to purchase alcoholic beverages must provide ID verification of age and be wrist-banded prior to purchase.
PROHIBITED ITEMS: Outside food & drink; professional style cameras; laser pointers; glass containers; weapons (knives, guns, chains, etc.); fireworks; tobacco products; e-cigarettes; sticks/poles; selfie sticks; tripods; banners wider than shoulder width; animals other than aid animals; helium balloons; and any other item considered a danger to the public.  The arena is a concealed handgun license (CHL) exclusionary zone for this event (guns free).
OTHER INFORMATION:
* Be patient. Delays are going to occur.
* Don't drink & drive.
* Pedestrians exercise caution. Please stay on the sidewalks & crosswalks. Do not impede traffic.
* No Tailgating, RV's or campers permitted on-site.
We hope you enjoy the show!
Additional Information: (806) 742-7362
Ticket Questions: (806) 770-2000